Grigadale Arboretum Awarded Level 1 Acrreditation by ArbNet Accreditation Program
April 11, 2017 – Grigadale Arboretum in Lobería, Argentina, has been awarded a Level I Accreditation by The ArbNet Arboretum Accreditation Program and The Morton Arboretum, for achieving particular standards of professional practices deemed important for arboreta and botanic gardens. The ArbNet Arboretum Accreditation Program is the only global initiative to officially recognize arboreta at various levels of development, capacity, and professionalism. Grigadale Arboretum is also now recognized as an accredited arboretum in the Morton Register of Arboreta, a database of the world's arboreta and gardens dedicated to woody plants.
Grigadale Arboretum was established in 1992 by Duncan and Bridget Cameron and is currently managed and curated by Roderick Cameron. The mission of the Arboretum is to showcase and preserve the biodiversity of trees by establishing documented collections of selected tree genera and sharing them with the public through visits in situ and visual catalogues on its website. The Arboretum covers an area of approximately five hectares, and the focus of the Arboretum is a collection of Quercus consisting of established trees of over 100 oak taxa. Notable specimens include Quercus dentata, Q. agrifolia, Q. phillyreoides, Q. semecarpifolia, Q. arkansana (Vulnerable, IUCN Red List) and Q. baloot (Champion Tree in cultivation). The collection database is published online and will shortly be made available through BGCI's GardenSearch. Open Days, which include a guided tour, are held on an annual basis at the Arboretum, and the Quercus collection may be visited upon request throughout the year.
"Achieving Level I accreditation in the ArbNet program is an important step for Grigadale Arboretum," said Curator Roderick Cameron. "It helps us set standards that allow us to improve the quality of our collection, and puts us on track to achieve greater things. Through ArbNet we hope to establish contacts with other arboreta and botanical gardens worldwide to enable us reach our goals and participate in ex-situ conservation programs."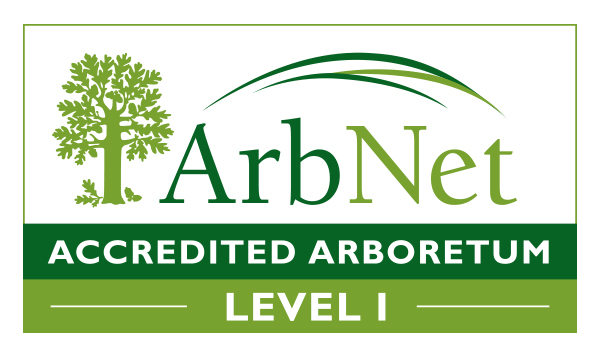 About Grigadale Arboretum
Founded in 1992, Grigadale Arboretum is located in the district of Lobería, Province of Buenos Aires, Argentina. It features a specialized collection of Quercus, with over 100 taxa represented in established trees.
About ArbNet
ArbNet is an interactive, collaborative, international community of arboreta. ArbNet facilitates the sharing of knowledge, experience, and other resources to help arboreta meet their institutional goals and works to raise professional standards through the ArbNet Arboretum Accreditation Program. The accreditation program, sponsored and coordinated by The Morton Arboretum in Lisle, Illinois in cooperation with American Public Gardens Association and Botanic Gardens Conservation International, is the only global initiative to officially recognize arboreta based on a set of professional standards. The program offers four levels of accreditation, recognizing arboreta of various degrees of development, capacity and professionalism. Standards include planning, governance, public access, programming and tree science, planting and conservation. More information is available at www.arbnet.org.